I am of two different opinions regarding a guy's cock. On the face of it, it's more or less like a glorified sausage. We have to deal with getting dick picks in our DMs, and most of us are not turned on by them. However, it made me wonder if guys feel the same as I do when they look at penises. When guys say "I love cock", is it as something aesthetically pleasing to look at? Get ready, ladies. What I found out made me reassess the whole loving the penis issue and men in general.
1. Man Meat is attractive to a lot of straight guys who love cock
It turns out that many guys get turned on looking at a male member but are turned off by a man's body in general. These men identify as straight, and most of them have never been, nor ever will be, with another man.
These men are turned on by women and love the feel of a woman's body. They don't relate to being with a man the same way. It is only a man's fuck stick that arouses them.
2. Straight guys admit to watching as much gay porn as heterosexual porn
Many straight guys seem to look at a man with another man's stiff rod in his mouth and other orifices. I've found they like it because the men are much more passionate and enjoy each other more than men and women doing straight porn.
Like women, some men enjoy watching one man suck another man's cock. For some, it is intriguing, and at other times these men wonder what it feels like to have a hard, stiff member in their mouth.
3. As Straight men get older, they become more and more curious about different kinds of sex
According to scientific studies, straight men over 40 are more open-minded than their younger counterparts. They're more accepting of alternative lifestyles, including gay men. Of course, they're still primarily attracted to women. But older guys start to accept that there are different kinds of sexual attraction. And They are okay with guys who love cock. They empathize, although they might never suck a dick.
An older man, not a majority but a large proportion, has imagined putting a man's shaft in their mouth and sucking on it until orgasm. It seems to be based on the feeling of wrapping their mouths around it and the fact that they satisfy another man.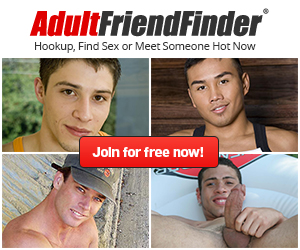 5. More Straight Guys than you think have given other men blowjobs
Can you talk frankly (no pun intended) with your guy partner about what he's done in the past with other guys? You may be surprised to find that he may have had past experiences similar to those of gay guys. Interestingly, many guys that are full-on straight (they've only dated women and had sexually satisfying relationships with them) have taken a man's rod in their mouths and sucked on it. Please read my article about m4m hookup.
6. Heterosexual Guys are up for a blow job any time of the day
Straight guys love sex with us ladies; penetrating a woman's wet pussy is their first choice for sex. However, many guys have no problem getting sucked off by another guy when the urge arises. Further, they don't think it means they're not straight. It's quick, fast, easy, and readily available and helps them get the release they need.
7. Straight Guys who Love cock bond better with other guys when compared to Women
A recent scientific study concluded that guys bond better than women do. Because they didn't feel their male friends were judging them as much. If one guy gives oral sex to another, they're not going to think their buddy is gay for sucking his member, nor when he receives oral pleasure. In addition, this activity serves to bond male friends closer together emotionally.
8. Straight men who are confined in the same space will end up having sexual relationships to ease tension
Two obvious examples of guys confined for long periods in a close company are military service and imprisonment. We've all heard stories of men in prison having sex together. Yet these same men, when seeing a woman, will make catcalls and desire the women they happen to see. Men in confinement don't see many females during imprisonment, so they take what is available.
What should a woman do if her guy confesses he had given a blowjob to another guy or if he let another guy suck on his cock? When I first heard from a close male friend who's straight, he had given oral sex to another guy. And they had no problem talking about it. I was shaken at first.
But after a while, I realized there wasn't anything wrong with it. In the first place, women have romantic interludes with other women all the time, Yet it's not okay to meet and date guys who love cock or have at some time in their past?
As human animals, we're only beginning to understand ourselves sexually. I've learned that judging badly other guys who love cock, is wrong.
Humans share over 99% of their DNA with bonobos. Like humans, they walk upright and live together in communities.
Paleontologists doing fieldwork have noticed that at times of increased social pressure (when food needs to be shared as an example), male bonobos will stroke each other's genitals to relieve stress.
Unlike chimpanzees, bonobos are peaceful and coexist without serious confrontations. Maybe there's something to be learned from bonobos, as scientists suggest. If we were more open guys who love cock, rather than assume. They all should behave a certain way without any exceptions to the rule.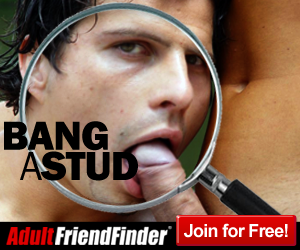 The most frequent questions guys ask themself when love cock
1. Is it ok for a man who loves women to enjoy sucking cock?
Yes, that's ok! I know many guys who love it and have never had homosexual contact or penetration. However, some guys think they are bisexual, but just a bit.
2. What are you feeling emotional when you put a cock in your mouth?
That depends on your age and sexual experience. That's a very different feeling when you are 20th, 30th, or 50th years old because of different backgrounds. It could be a fun or absolute pleasure.
3. Is it ok to have a desire to suck a cock?
That's normal. It's as normal as sucking a girl's cock. Our stereotypes are our only restrictions!
4. Where to find local guys to suck cock?
I personally use AdultFriendFinder. That's a great site! I use it locally and on business trips. And the most important – you can easily find a straight guy like you and no questions asked. I highly appreciate that!